There are many reasons people want to replace their garage doors. For some people, it's simply because the old garage door is worn out and beginning to look unsightly. Other reasons include bent hinges, rusted and noisy springs, failing automations or the style is just outdated.
Whatever the reason for replacing your garage door, Garage Doors Ltd. has the answer. With over 50 years' experience in the industry, we've built a solid reputation as one of London and the South East's leading garage door replacement, garage door maintenance and garage door repair specialists.
A wide range of garage doors
Whatever type of garage door you're looking to replace your old one, we have them all, as well as a team of highly-trained installation experts, ready to professionally install your replacement garage door, whether you're in London or any other location across the South East.
We only use the best
When you buy a garage door replacement from Garage Doors Ltd you know you're getting a top-quality product, sourced from some of the world's leading manufacturers and suppliers, such as Hörmann and Garador.
All our suppliers of replacement garage doors, are trusted throughout the trade to produce world-class garage doors that not only look stunning, but are made using state-of-the-art manufacturing processes, with a strong focus on preserving the environment for future generations.
Garage Door Repairs
If the hinges, cables, automations or other operating mechanisms on your garage doors aren't working, why not get the experts at Garage Doors Ltd to get it fixed and get it back working the way it should?
As well as replacing garage doors, at Garage Doors Ltd we provide a professional garage door repair service, both for domestic and commercial customers. We repair all types of garage doors and garage door mechanisms, whether the damage is from wear and tear or a recent breakage.
Learn more about garage door repairs >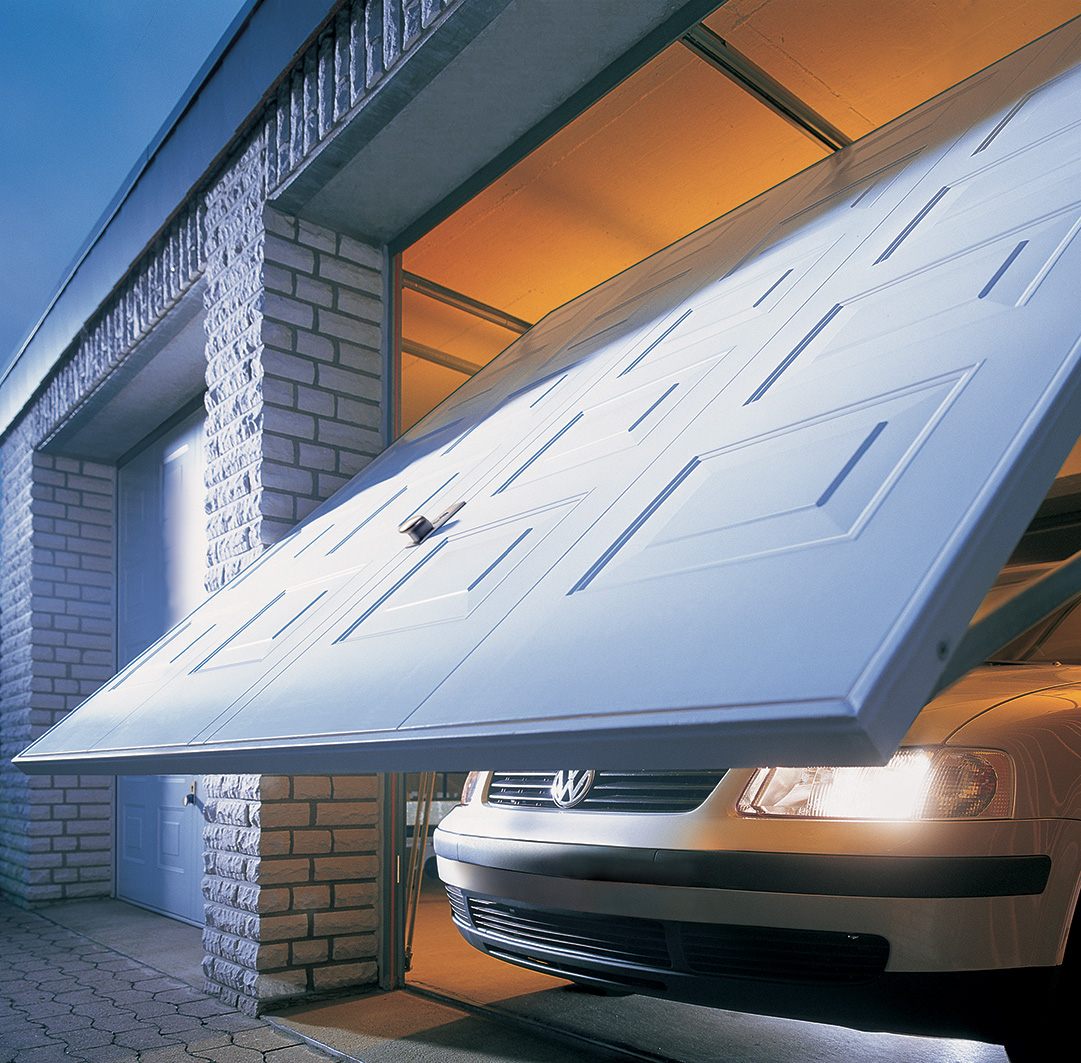 Upgrade your Garage Door
Garage doors get old and go out of style, just like any other additions to your property, and sometimes you'd just like an upgrade. At Garage Doors Ltd. we specialise in installing top of the range garage door upgrades and also upgrade garage door parts.
If you're thinking of upgrading your garage door, get in touch to speak to one of our experts, who'll be happy to go through our complete range to find the garage door upgrade most suited to your property and budget.
Your garage door upgrade can be constructed using a variety of different materials, including:
Aluminium – The lightweight choice that comes in a range of different styles, including roller shutter and up and over garage doors, and has the benefit of being rust-proof.
Steel – A popular choice due to its strength and the added security it provides. Steel garage doors are also available in various colours and styles.
Wood – Wooden garage doors are both sturdy and secure, whilst also adding an elegant and classic touch.
Contact us today
To find the perfect replacement garage door for your property, get in touch with Garage Doors Ltd. today. We have experts on hand to provide all the details you need, book your free site survey and move you one step closer to owning your new garage door.
Quick Enquiry Form
Brochure Request
COVID19 Safe Practice
All our garage door installation experts are fully qualified and trained in domestic health and safety. This means you can relax, knowing that the installation of your new garage door will be carried out following strict government and industry guidelines to help prevent the spread of COVID19.
Measures will include:
Wearing facemasks and gloves.
Keeping a safe distance of 2 metres.
The regular use of antibacterial gel.