Why choose a sectional garage door?
Space Saving
Insulated
Remote Opening
High Security
Simple Operation
Strict Safety Standards
Suspended under the garage ceiling, sectional doors open vertically upwards and are an ideal solution to save space. Because a sectional garage door needs very little clearance it means you can make optimum use of the space inside and in front of your garage.
Sectional garage doors are very versatile and can be fitted in nearly any type of garage.
Our garage doors are extremely weather resistant and certified to the highest European safety standards.
See our other garage doors.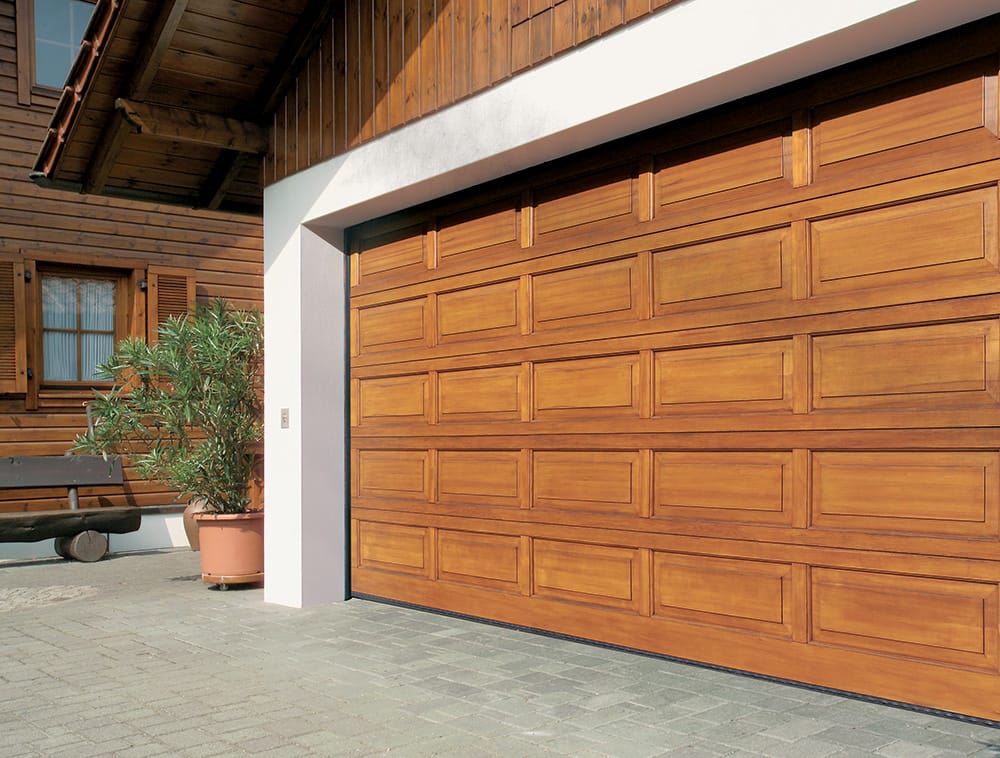 NEW LPU 67 Thermo
This brand new energy saving thickness sectional garage door achieves excellent thermal insulation thanks to its 67mm thick sections with thermal break.
LPU 42
The LPU 42 is double skinned and its 42mm thick sections offer good insulation.
LTE 42
This single-skinned sectional garage door is very inexpensive and perfect for detached garages that do not require thermal insulation.
For our range of steel sectional doors you can select from our range of 4 surface finishes to match the rest of the decor of your home.
We have a range of 6 stunning Decograin finishes, giving the appearance of natural timber or an elegant metallic effect.
Our solid timber sectional garage doors come in two types of timber that can be individually painted with one of 8 coloured varnishes.
MicroGrain

SilkGrain

SandGrain

WoodGrain

DecoGrain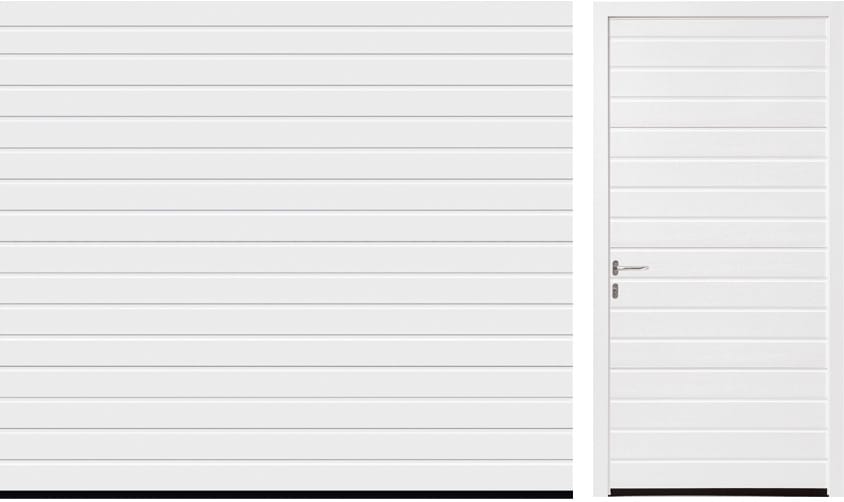 S-ribbed (LPU 42, LTE 42), Traffic white RAL 9016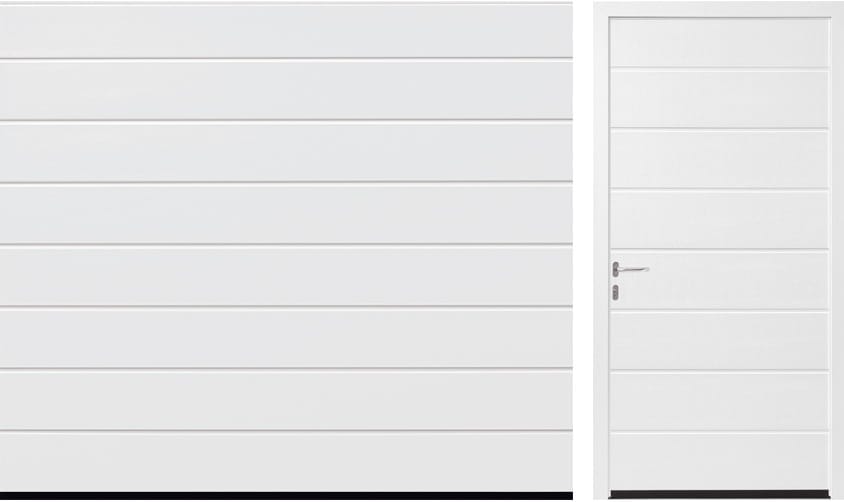 M-ribbed (LPU67 Thermo, LPU42, LTE42). Traffic white RAL 9016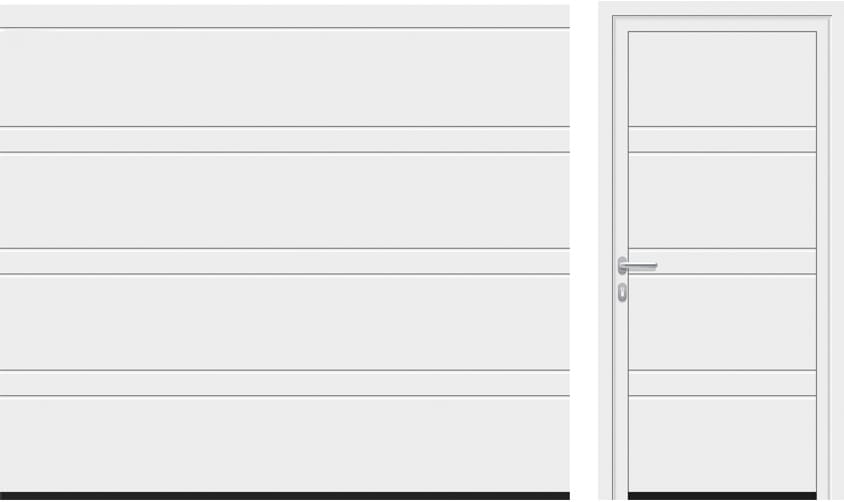 D-ribbed (LPU 42), Traffic white RAL 9016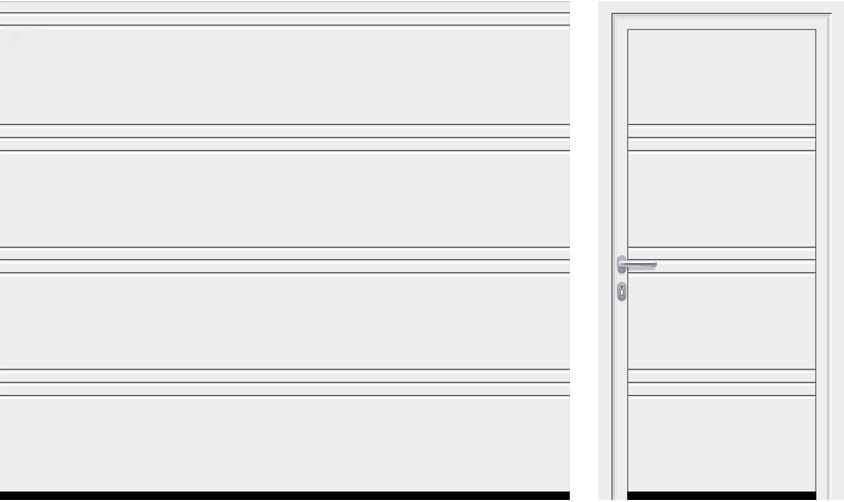 T-ribbed (LPU 42), Traffic white RAL 9016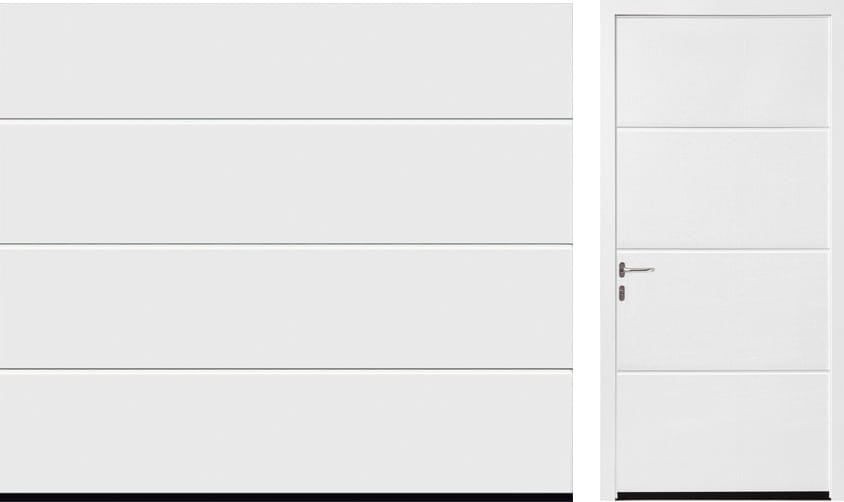 L-ribbed (LPU67 Thermo, LPU 42), Traffic white RAL 9016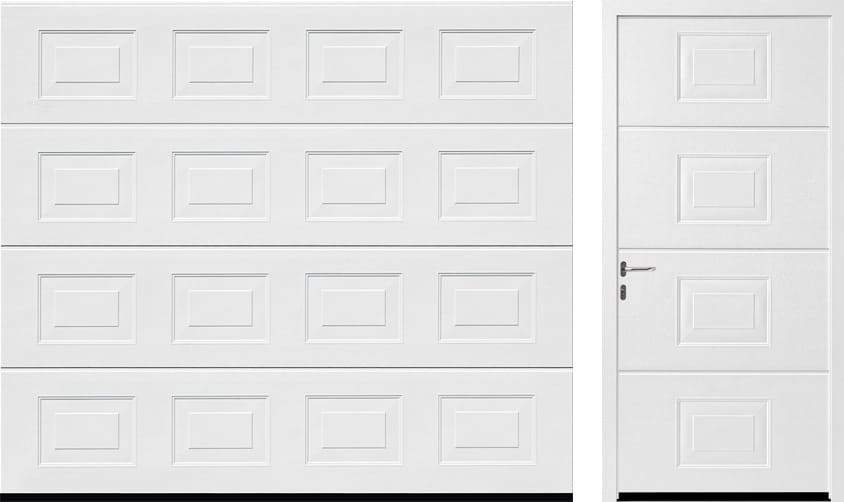 Panelled (LPU 42, LTE 42), Traffic white RAL 9016
Our range of double-skinned LPU sectional garage doors, and accompanying side doors, are available in a wide range of colours.
The standard colour of our garage doors is Traffic White RAL 9016 but there are a huge number of colour options available. We offer 15 preferred colours at an affordable price and a full spectrum of over 200 premium colours from the RAL colour chart.
The single-skinned LTE 42 doors are only available in Traffic White.
Please note:
The inside of our sectional garage doors is usually supplied in Grey White (RAL 9002.)
Dark colours should not be used for double-skinned steel doors that receive a lot of sun exposure, as this sun deflection may damage the door.
The colours and surfaces shown are presented as a guide and may slightly differ from the finished product.
+ Over 200+ Premium RAL Colours
if you can't find the shade of colour you're looking for in our range of standard colours, don't worry as we can provide your new garage door in a colour from our premium range of over 200 colours from the RAL colour chart.
Traffic White

Grey Aluminium

White Aluminium

Terra Brown

Clay Brown

Ochre Brown

Window Grey

Light Grey

Stone Grey

Anthracite Grey

Fir Green

Moss Green

Pigeon Blue

Steel Blue

Ruby Red

Light Ivory
DecoGrain Options
If you're looking for a natural, wood style sectional garage door - our range of realistic but practical and hard-wearing Decograin finishes are for you.
An embossed wood grain adds an authentic timber character to your new garage and the door remains immaculate even after exposure to weather and the movement of the garage door thanks to a special UV-resistant protective plastic film coating.
Golden Oak

Dark Oak

Night Oak

Rosewood

Winchester Oak

Titan Metallic
Duragrain Options
Our brand new range of Duragrain decor garage doors are highly scratch and UV resistant thanks to a high strength protective paint. This ensures your door will still look stunning years after it has been fitted.
Available in a range of 24 highly detailed designs, the Duragrain range is extremely unique and impressive.
Duragrain style garage doors are generally supplied with Grey white (RAL 9002) on the inside of the door.
Concrete

Beige

Mocca

Grigio

Grigio Scura

Rusty Steel

Bamboo

Burned Oak

Cherry

Nature Oak

Pine

Rusty Oak

Noce Sorrento Balsamico

Noce Sorrento Plain

Sapele

Sheffield

Teak

Weathered Look

Terra Walnut

Colonial Walnut

White Brushed

White Oak

White Oiled Oak

Whitewashed Oak
Remote Control Operated Garage Doors
All of our garage doors are available in cost effective manual opening styles but why not treat yourself to an efficient and highly convenient remote control operated powered garage door?
The first time it's pouring with rain or late at night and you can drive straight into your garage you will know you've made the right choice.
We supply multiple styles of garage door operators - the ProMatic model is a great value variety whilst the premium SupraMatic boasts an increase of 50% on opening speed, as well as a range of other features.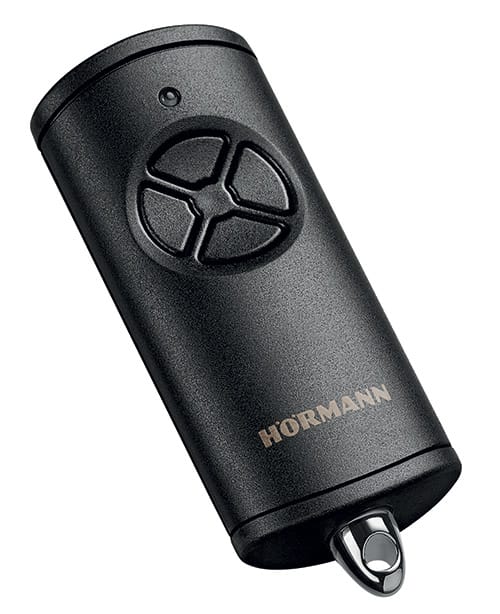 Manual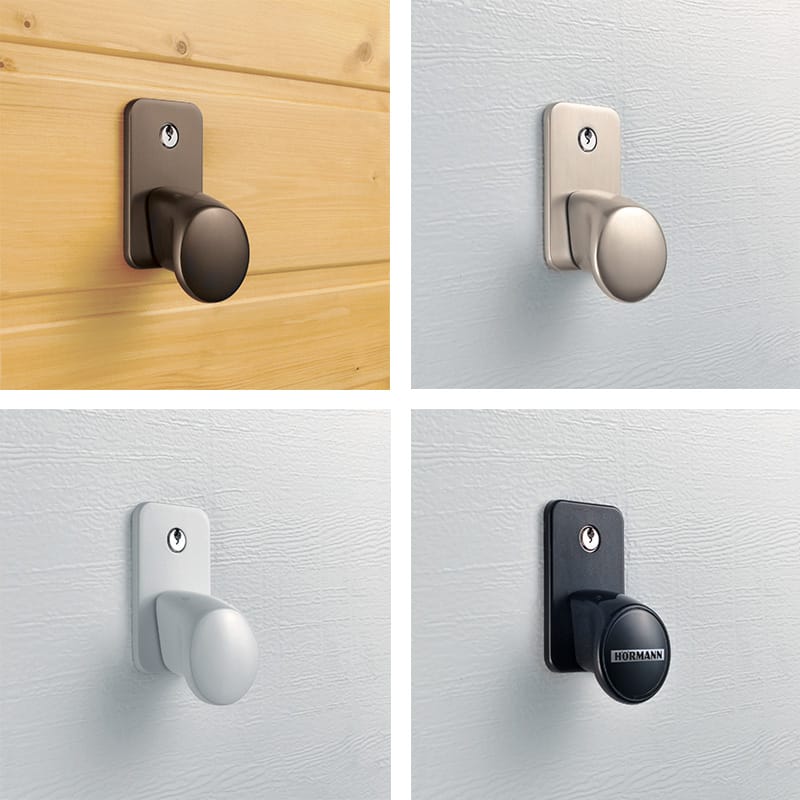 Garage Door Handles
If you don't need a powered, remote controlled garage door - we have a quality range of modern door handles.
We can also install a handle with our automatic garage doors - which can be used to operate the emergency release (unlocked via a Bowden cable on the inside.)
No handle garage doors
If you prefer the clean aesthetic of not having a handle we recommend using an emergency release lock instead. This inconspicuous round cylinder releases your garage door which can then be easily opened in the case of an emergency.
ProMatic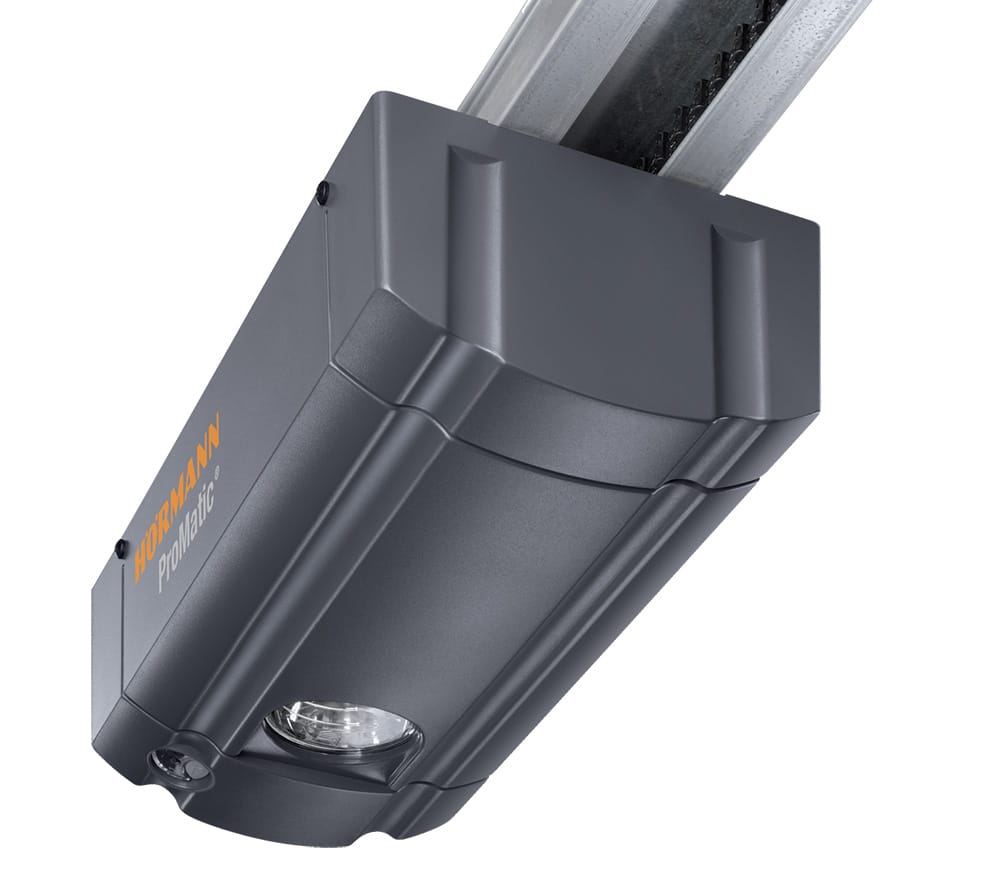 Reliable, basic electric garage door opener.
Comes as standard with 2x 4 button remote controls.
Adjustable ventilation slot.
Automatic door locking.
Energy efficient built in LED light.
Can be powered from the mains or from a battery (with optional solar panel module.)
SupraMatic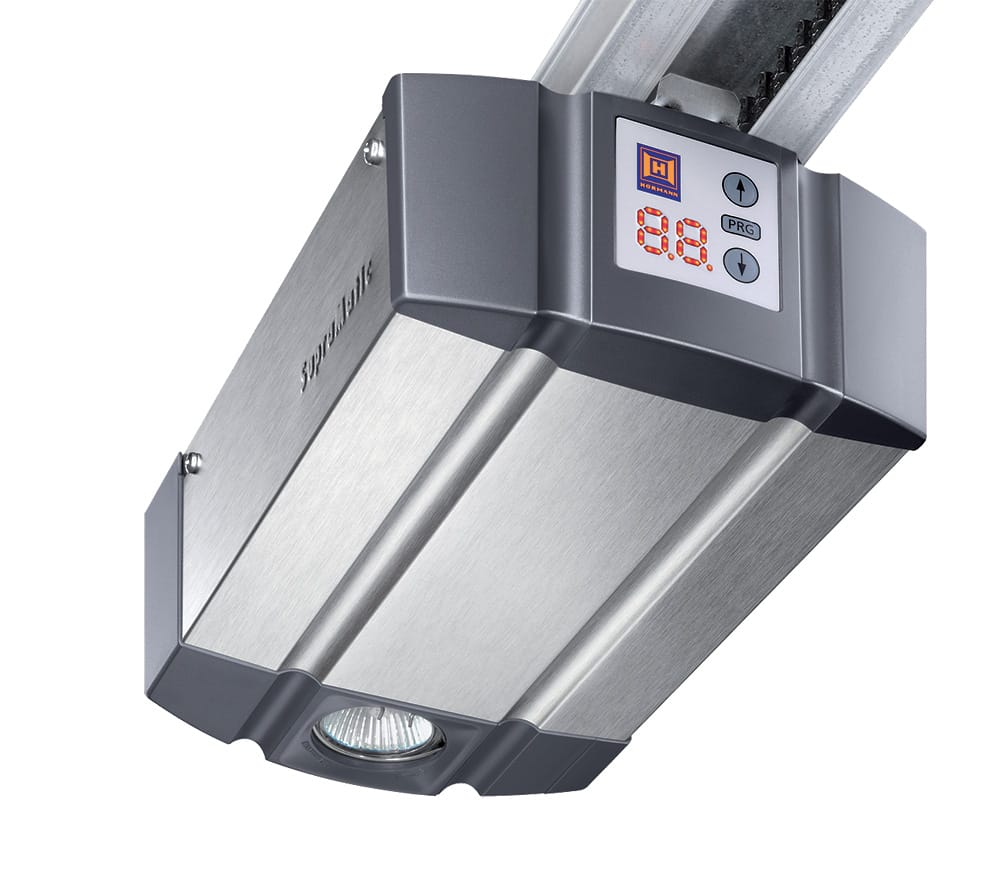 Advanced, fast opening electric garage door operator with full range of functions.
50% faster than our standard model operator.
Comes as standard with a 5 button remote control and a 4 button remote control.
Separate control of light.
Operator cover made of brushed aluminium.
Extremely low power consumption.
Inquiry of the garage door position.
2x 7 segment display.
Easy to program.
Adjustable ventilation slot.
Automatic door locking.
Quick Enquiry Form
Brochure Request
COVID19 Safe Practice
All our garage door installation experts are fully qualified and trained in domestic health and safety. This means you can relax, knowing that the installation of your new garage door will be carried out following strict government and industry guidelines to help prevent the spread of COVID19.
Measures will include:
Wearing facemasks and gloves.
Keeping a safe distance of 2 metres.
The regular use of antibacterial gel.