Get a free no obligation quotation
0208 452 1233
Up and Over Garage Doors
This traditional style of garage door is still by far the most common type within the UK today. The simple, single panel design makes them easy to use and extremely cost-effective.
Up and over garage doors are still extremely secure, easy to operate and available in construction from different materials - including GRP and timber.
We offer a range of cost-effective standard sized garage doors but can also provide quotes for more bespoke projects.
We also offer expert advice, measurement on-site, professional installation and environmentally sound disposal of your old garage door.
Affordable
High Security
Simple Operation
Strict Safety Standards
Highly Customisable
Long Lasting
Single Panel Style Garage Doors
We can offer single panel, up and over garage doors in a huge range of colours, finishes and styles.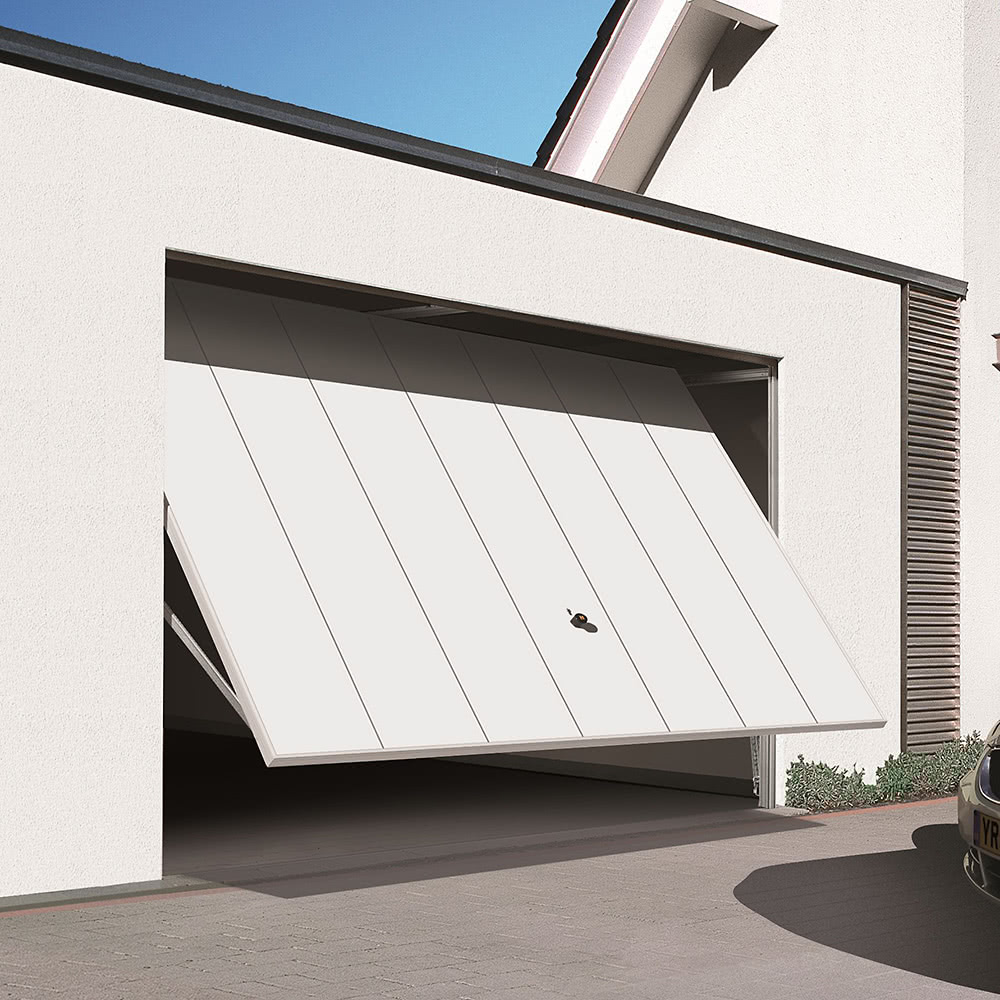 Steel Up-and-Over Garage Doors
Our single panel steel doors are available in both ribbed or panelled designs and come protected against adverse weather conditions and corrosion - withstanding the elements and looking beautiful for years to come.
Our steel doors come in Traffic white (RAL 9016) as standard but we can supply them in a range of colours or decograin surface finishes upon request.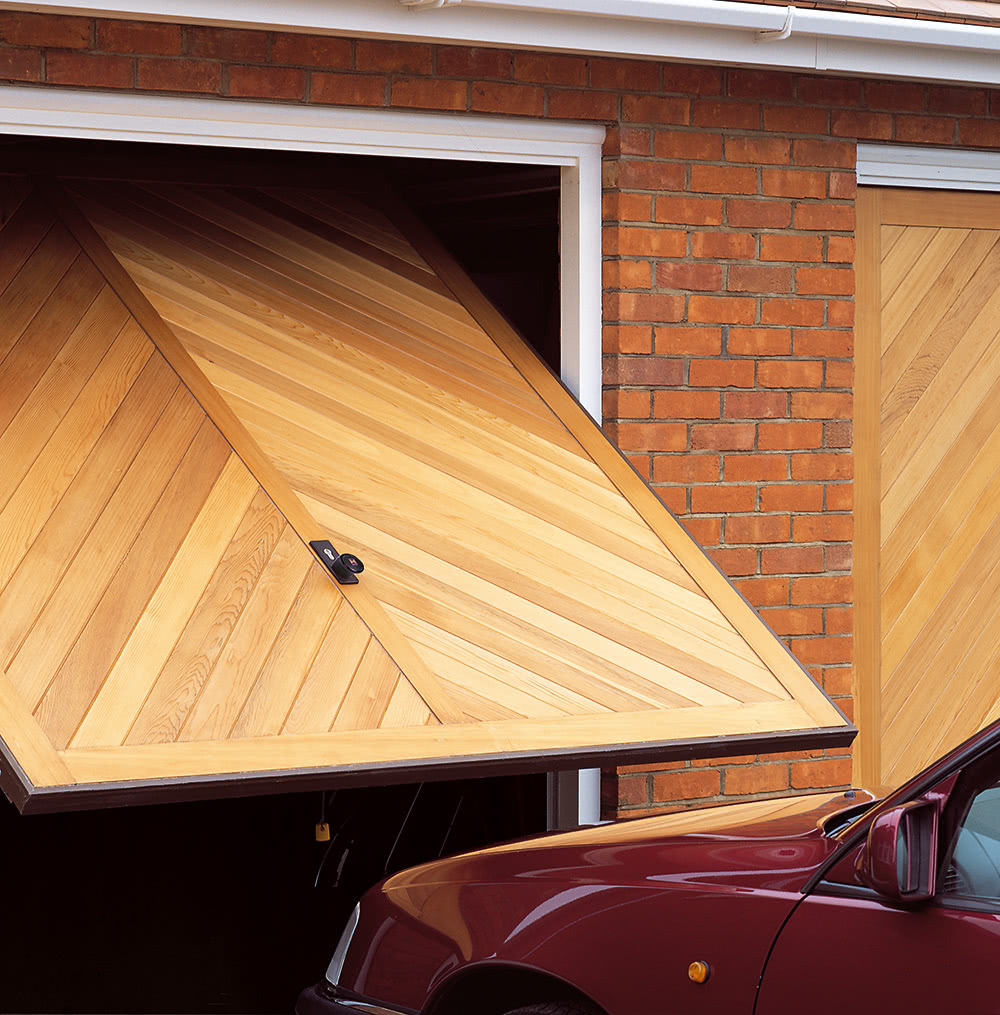 Timber Up-and-Over Garage Doors
Whether you opt for a panelled or tongue and groove design, a classic timber garage door will add warmth and character to either a traditional or modern style home.
Most of our doors are constructed from a specially selected cedar wood that is as naturally durable as it is attractive.
Our timber doors are available in a large range of various wood stain options.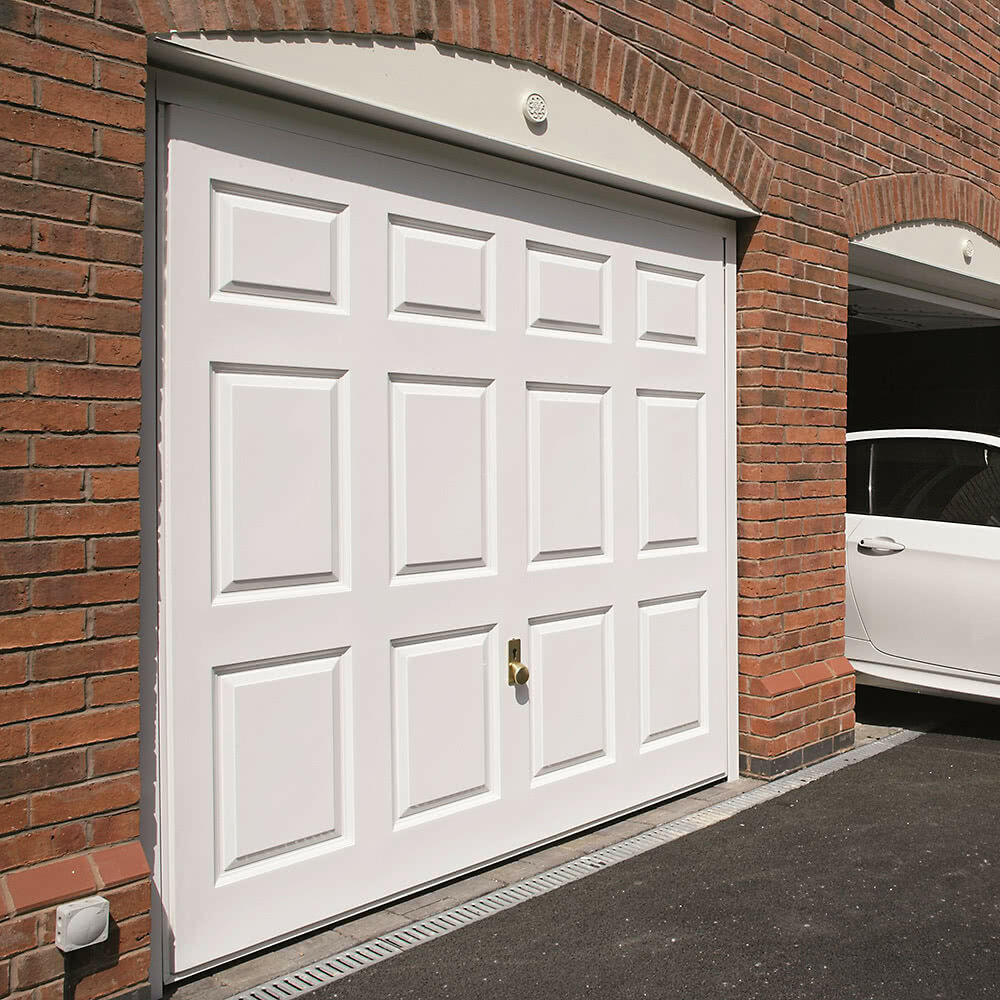 GRP Up-and-Over Garage Doors
A glass reinforced polyester door is perfect if you're looking for an extremely low maintenance option. GRP up and over garage doors are still incredibly attractive and give the elegant appearance of genuine timber.
Our GRP range is available in a range of colour finishes.
Customise Your Up and Over Garage Door
There are numerous options available for you to choose from when building your brand new up-and-over garage door.
Depending on the door style different glazing options are available - perfect for a garage/workshop as these let in bright, natural light.
Various handles and knobs are available also - in stunning materials such as brass-finished cast aluminium or brushed or polished stainless steel.
Automatic Up and Over Garage Doors
For added convenience and style our single panel garage doors can be fitted with an electric operator. We have decades of experience fitting operators alongside up-and-over garage doors and this results in simple, smooth, safe and convenient operation.
We offer multiple types of door operators - from a basic model to a 50% faster version with a host of additional features. Both types of operator come with a 5-year warranty for your peace of mind.
There are a huge range of controls available now - internal and external wall-mounted controls, car remotes, fob remotes, code switches, finger-scanners, mobile phone app and more.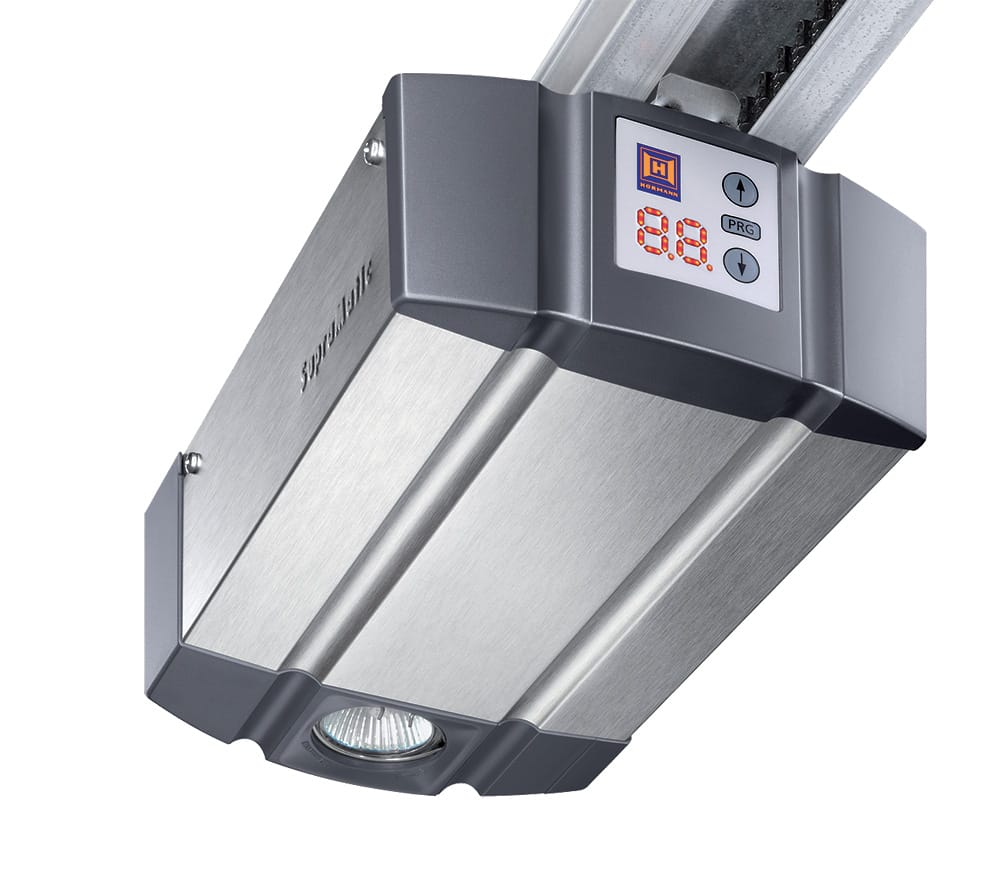 Quick Enquiry Form
Brochure Request